Summer 2021 Theology Book Club – Learning to Pray: A Guide for Everyone by Fr. James Martin. This is a practical and powerful book that defines prayer and invites us into to the life of prayer as we journey into a deeper relationship with God. The dates and times for this summer are:
June 13 @ 2:00pm (chapters 1-6)
July 18 @ 2:00pm (chapters 7-10)
August 8 @ 2:00pm (chapter 11-15)
August 22 @ 2:00pm (chapters 16-18)
———————
During the school year on Sundays from 9:30 am – 10:15 am is our adult education forum. It is important to study our faith and grow in our understanding of God and creation. This class is held in conjunction with Zion Lutheran Church.
In Fall 2021 we will explore the topic "Thy Kingdom Come". The kingdom of God is one of the central themes of the Bible. It was the message Jesus came to Israel preaching and we pray weekly for God's kingdom to come. But what is the kingdom of God? This Fall we will look at what the kingdom is, how it is revealed and developed in the scriptures and in the Christian tradition, and how it relates to other great themes including creation, redemption, ethics, judgement, Heaven and Hell, and the life eternal. Join us!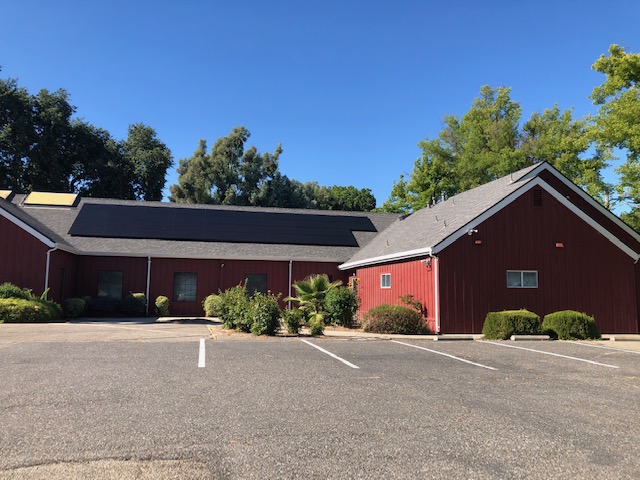 In July 2020 solar panels were installed on the roof of our sanctuary as part of our call to creation care. This is part of the Episcopal church priority to encounter and honor the face of God in creation.